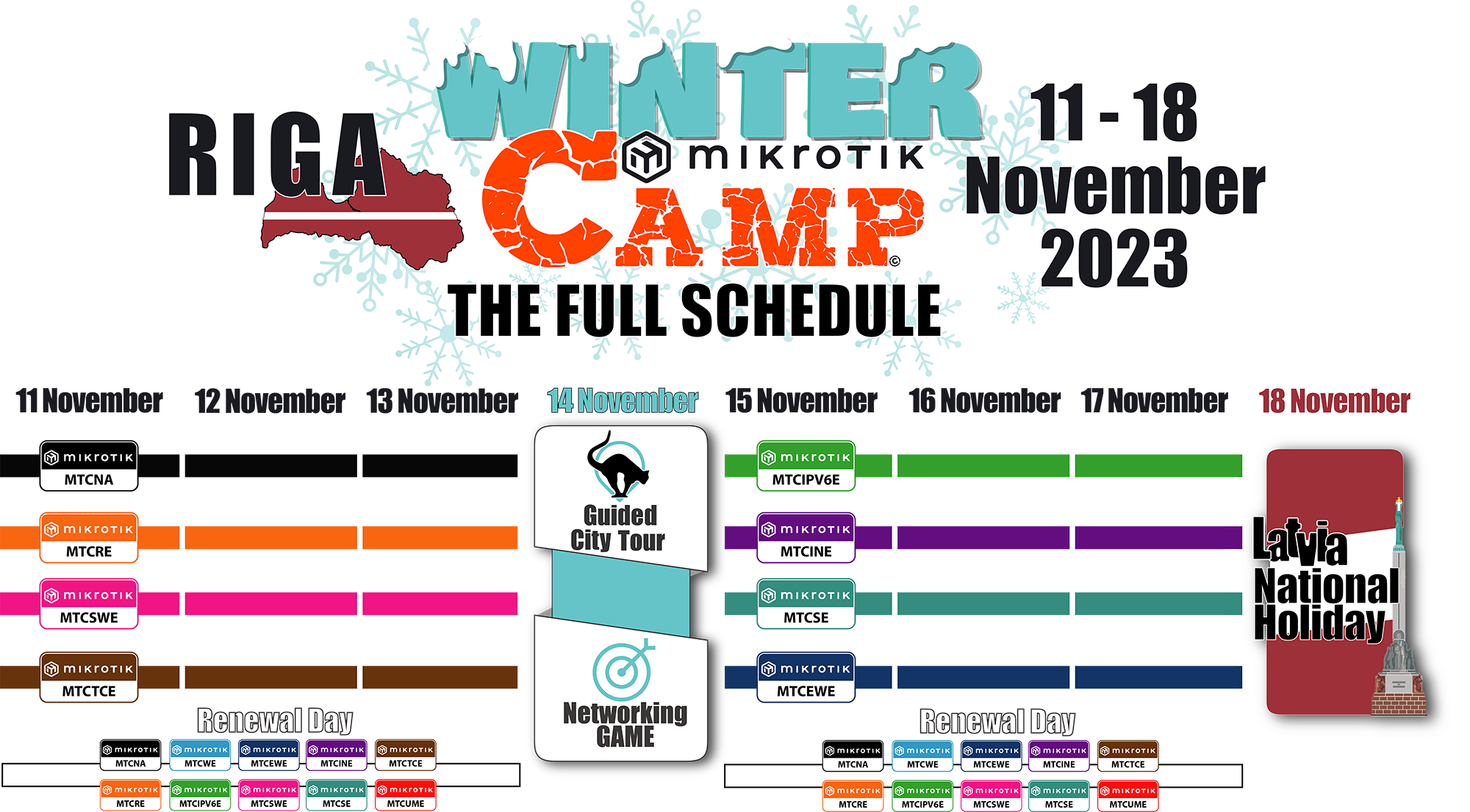 Reserve your seat for the Riga Bootcamp 2023 Winter Edition
How to book
The Riga Bootcamp Winter 2023 is the training event of the year and we always receive a high volume of requests and therefore there is a limited quantity of seats.
Flight/Hotel Bookings
Be aware that the training can often end late on the last day. Do not book flights in the evening of the last day! Highly recommend you book return flights for the day after. Also, the recommended hotel is the Rixwell Elefant as it is only a few minutes walk from the training centre. We will contact you separately with a discount code that will reduce the price you could pay 🙂
If you want to reserve your seat please complete the following form and we will contact you by email to confirm with you the availability of your requested training classes.
Order form
Cancellation Policy
If you cancel more than 30 days before the first course start date, we will refund 100% of your payment. If cancelling between 14-30 days before, you will receive 50% of your payment. If you cancel less than 14 days before your start date, no refunds will be offered.
In case of any assistance please send an email to: booking at mikrotik.camp